Relive the classics
Create new experiences for the Mario Party 64 trio.
Play on real hardware
PartyPlanner64 exports ROMs that will work on your N64. All you need is a flash cartridge and an Expansion Pak.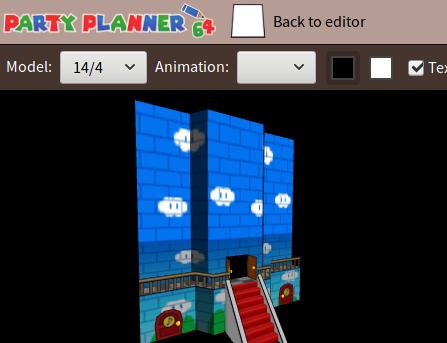 Custom Model Viewer
View models and their animations stored in ROM data. Export models to the glTF file format.